PayItForward LIVE

Made at R/GA | Client: Verizon


When the country locked down, we went live. Seven days into quarantine, we gathered the biggest names in entertainment to help the smallest businesses with a weekly livestream. The program streamed live twice a week for 8 weeks, helping over 10,000 small businesses survive.

My role in this project ranged from early design exploration to production including creating the design system, photography treatment, key visuals, social assets, and updating the campaign website.

RECOGNITIONS
Cannes Lions -
Shortlist

One Show -
Shortlist x4

ADC Awards -
Shortlist x2

ANDY Awards -
Shortlist

Twitter Awards -
Best Campaign

Shorty Social Good Awards -
Finalist x2

Webby Awards -
Honoree
SELECTED PRESS
AdAge :
Verizon Helps Small Businesses Through Twitter Entertainment Series

Adweek:
Verizon Sets Weekly Concert Series on Twitter to Aid Small Businesses

Billboard :
Billie Eilish and Finneas Set to Perform Live for Verizon's Pay It Forward Series

Hypebeast :
Watch Chance The Rapper Perform on Verizon's 'PayItForward LIVE'

Complex :
Stream Chance The Rapper's Performance for Verizon's 'PayItForward LIVE'

BET :
Janelle Monáe Previews Live Performance To Benefit Small Businesses
The program went live every Tuesday and Thursday for 2 months.
The team and I created around 15-40 different custom social assets
for each livestream. Toolkits were also made for all livestreams and
were shared with our partners.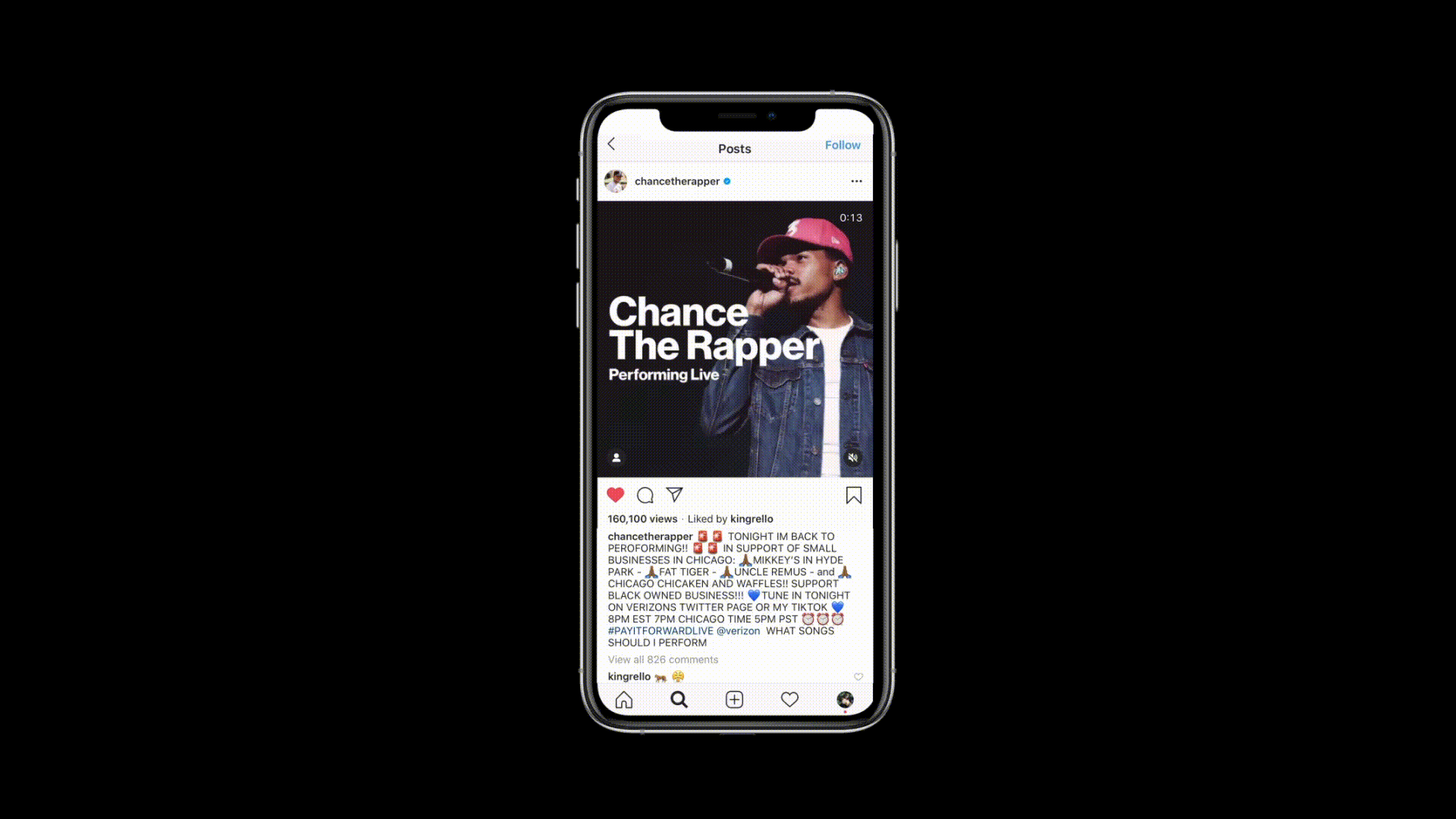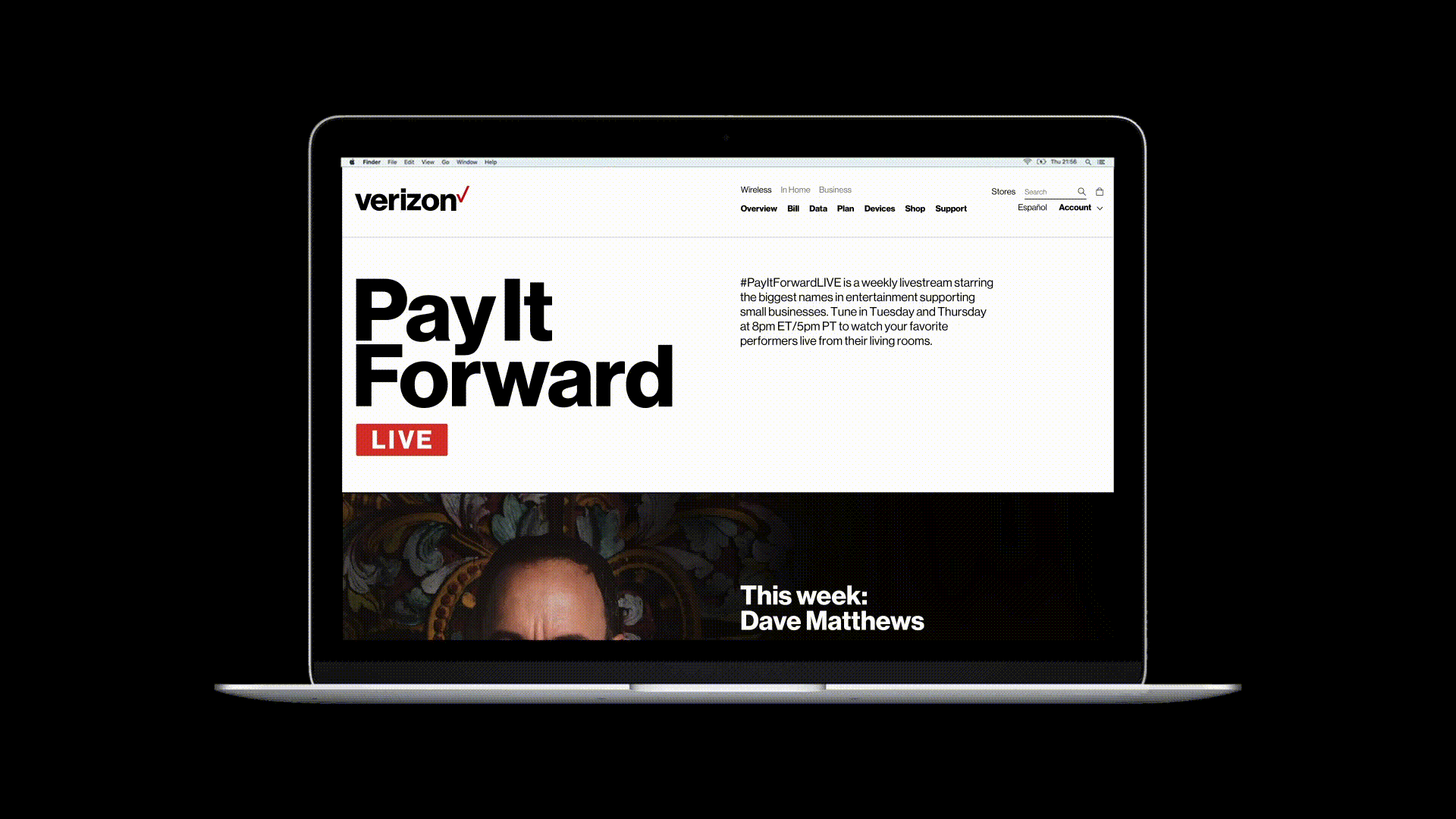 Credit


Agency: R/GA NY

CCO: Tiffany Rolfe
Executive Creative Director: Aaron Mosher, David Yankelewitz
Creative Director: Cesar Marchetti
Associate Creative Director: David Stevanov, Augustus Sung
Copywriter: Brian Szabo, Kate Sheehan
Art Director: Alyssa Pauker
Associate Designer: Samuel Kim
Director, Content: Chris Detoy
Producers: Kira Doyle, Christopher Joyce, AJ Tomiak,
Amanda Huelse, Sasha Skulinets
Editors: Justin Sirizzotti, Jack Padgham
Strategy: Jack Appleby, Corey Kindberg, Sean Donnelly
Sustainability and Impact Manager: Bayyina Black