Made at R/GA


Merch Aid partnered with leading AAPI artists and designers for a special collection raising funds for AAPI Women Lead.

For this round of Merch Aid's launch, my role was to create promotional assets with the artworks provided by our partnering AAPI artists. I applied elements of the artworks to design appropriate visual layouts for Merch Aid's social channels.

Total 10 artists partnered with Merch Aid ↓↓↓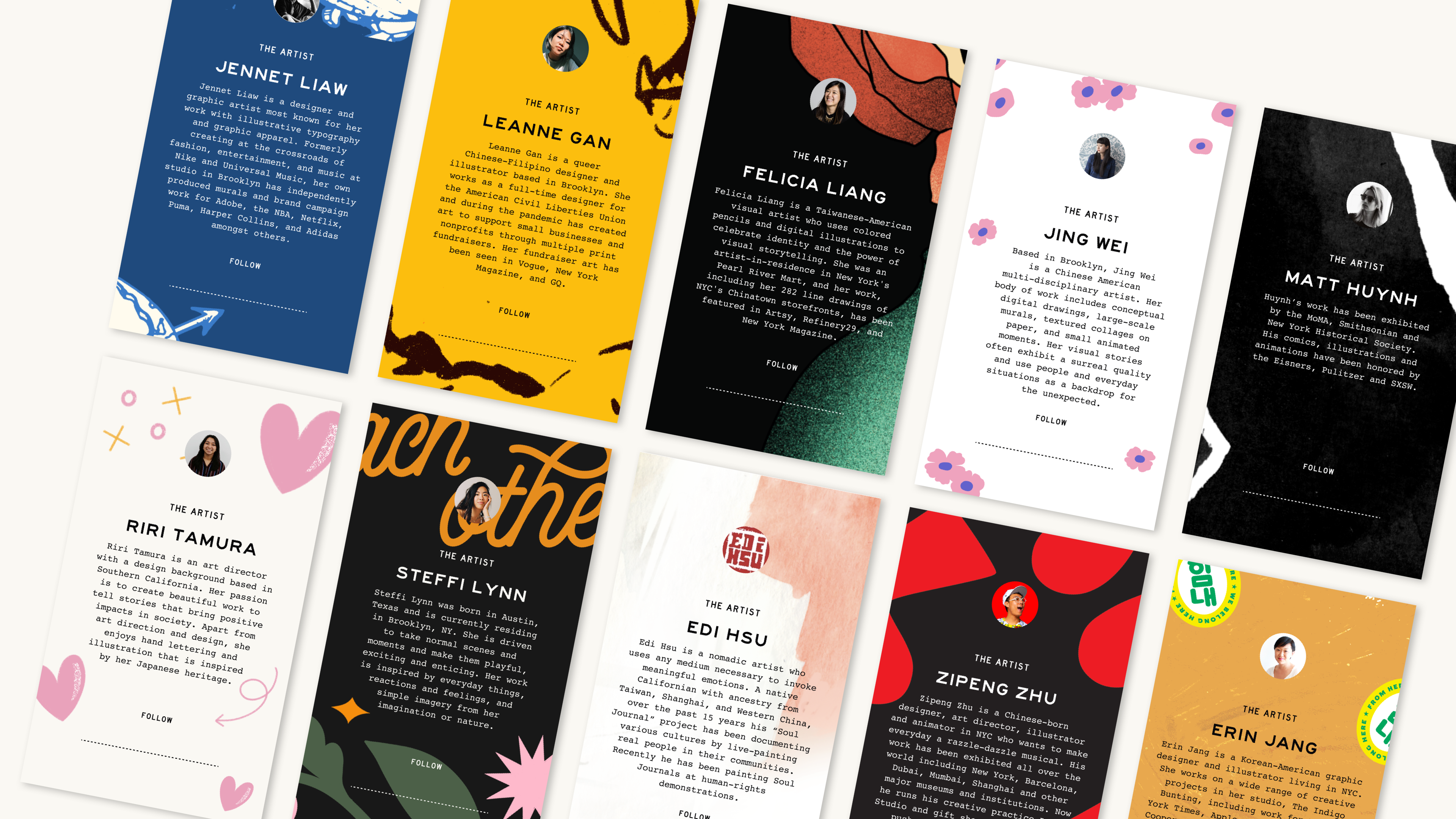 For the drop of each collection,
I designed 21 promotional assets per artist.
Total 210 assets were designed within less than 10 days.
These assets were featured on Merch Aid's social media and website.
Credit


Agency: R/GA NY

Creative Team
Associate Creative Director: Chloe Saintilan
Creative Director: Matthew Woodward
Creative Director: Zack Roif
Associate Designer: Samuel Kim

Artists
Edi Hsu
Erin Jang
Felicia Liang
Jennet Liaw
Jing Wei
Leanne Gan
Matt Huynh
Riri Tamura
Steffi Lynn
Zipeng Zhu