PayItForward LIVE
Made at
R/GA NY
Client: Verizon
---
A weekly livestream starring big names paying it forward to support small businesses.
My role in this project ranged from early design exploration to
production including creating the
design system
,
photography
treatment
,
key visuals
,
social assets
, and updating the campaign
website
.
Selected Press:
AdAge
:
Verizon Helps Small Businesses Through Twitter Entertainment Series
Adweek
:
Verizon Sets Weekly Concert Series on Twitter to Aid Small Businesses
Billboard
:
Billie Eilish and Finneas Set to Perform Live for Verizon's Pay It Forward Series
Hypebeast
:
Watch Chance The Rapper Perform on Verizon's 'PayItForward LIVE'
Complex
:
Stream Chance The Rapper's Performance for Verizon's 'PayItForward LIVE'
BET
:
Janelle Monáe Previews Live Performance To Benefit Small Businesses
Recognitions:
Cannes Lions - Shortlist
One Show - Shortlist x4
ADC Awards - Shortlist x2
ANDY Awards - Shortlist
Twitter Awards - Best Campaign
Shorty Social Good Awards - Finalist x2
Webby Awards - Honoree
Early Explorations ↓↓↓
Design System + Key Visuals ↓↓↓
The program went live every Tuesday and Thursday for 2 months.
The team and I created around 15-40 different custom social assets
for each livestream. Toolkits were also made for all livestreams and
were shared with our partners.
Tune in Animation ↓↓↓
Animations were produced based on the storyboard that
the creative director and I worked on. They were shared
by the starring guests and Verizon.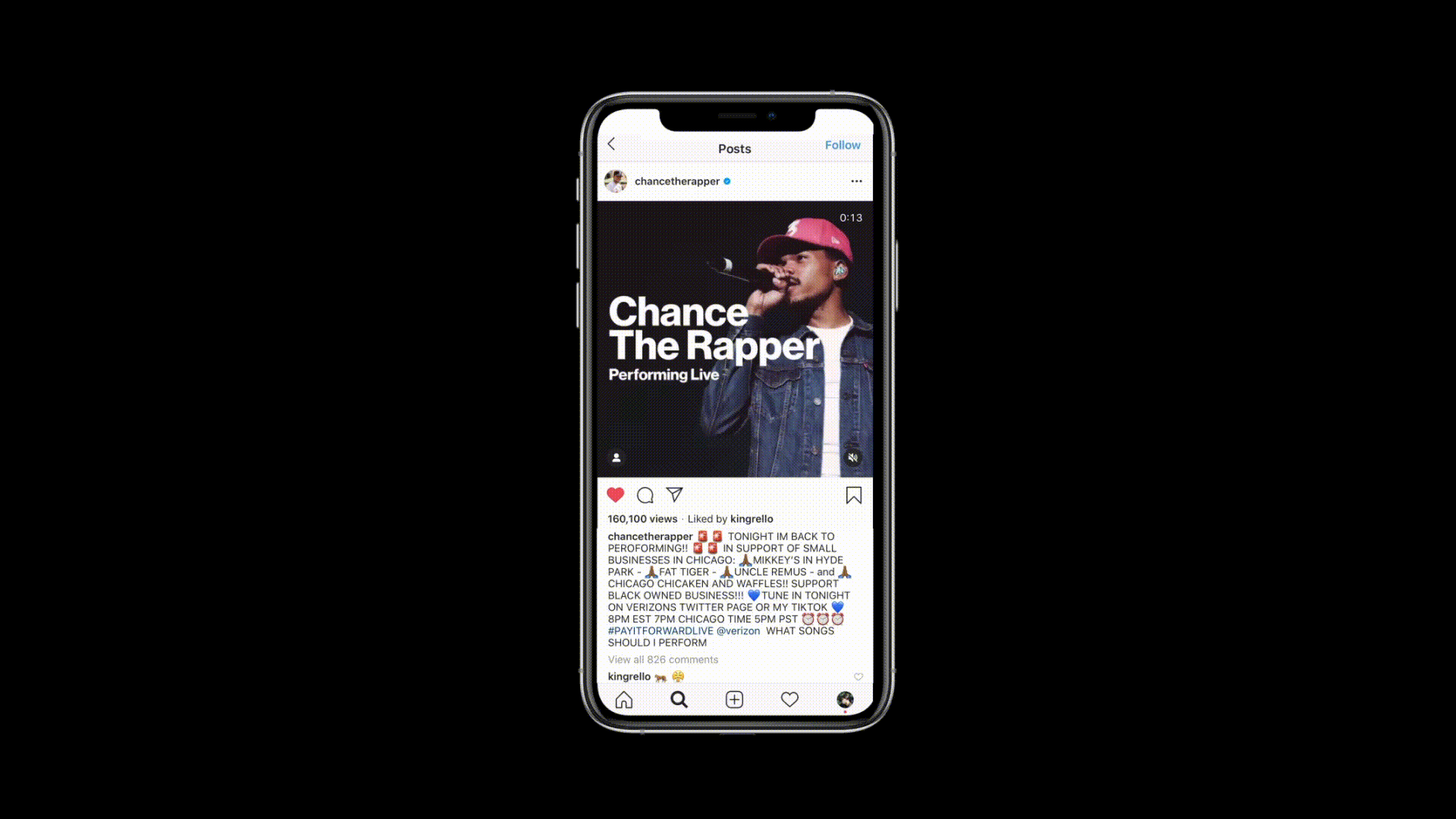 Website ↓↓↓
I made visual updates to the website throughout
the campaign with the tech/dev team.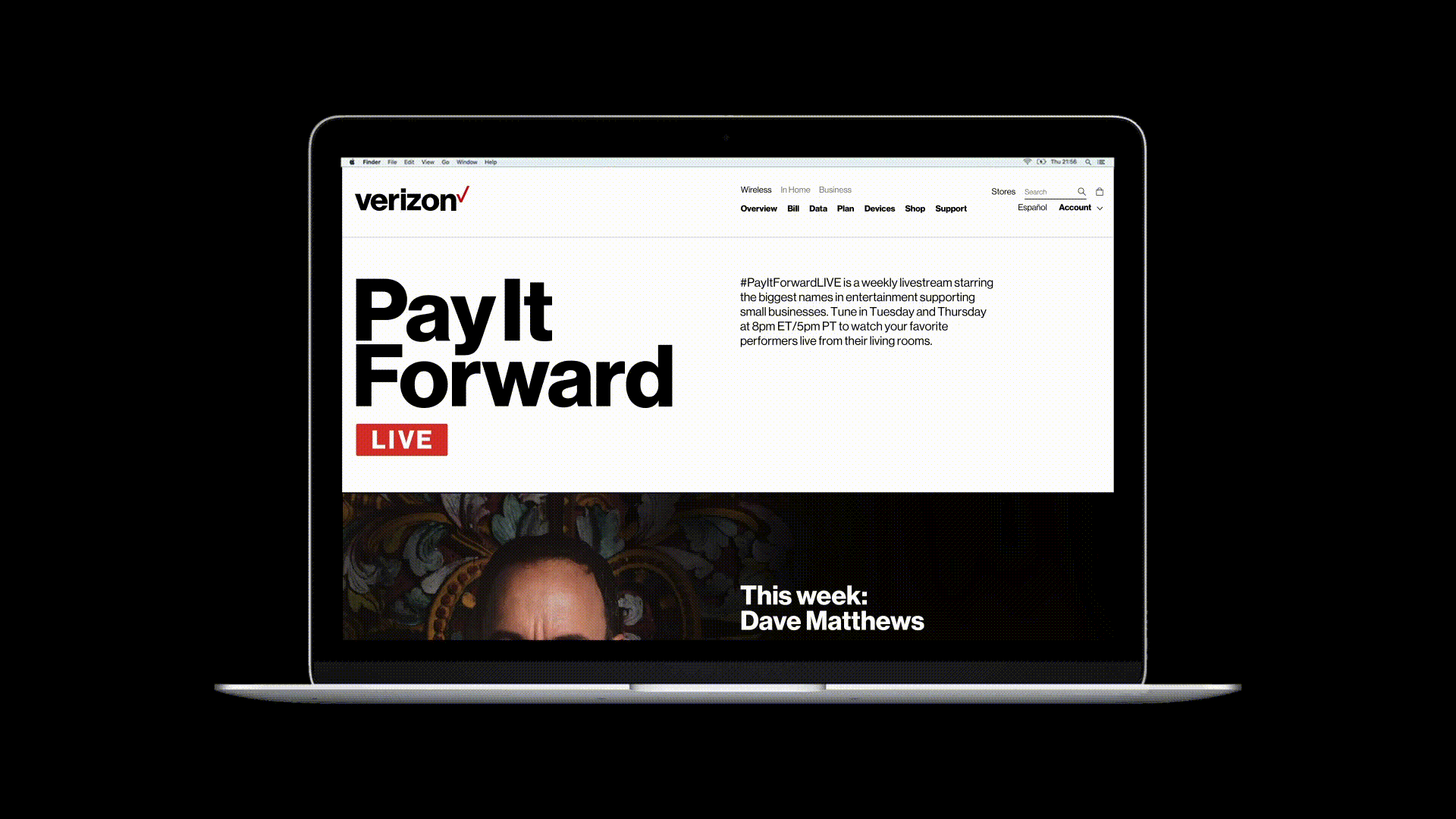 Livestream ↓↓↓
Credit
Agency: R/GA NY

CCO: Tiffany Rolfe
Executive Creative Director: Aaron Mosher, David Yankelewitz
Creative Director: Cesar Marchetti

Associate Creative Director: David Stevanov, Augustus Sung

Copywriter: Brian Szabo, Kate Sheehan
Art Director: Alyssa Pauker
Associate Designer: Samuel Kim

Producers: Kira Doyle, Christopher Joyce, AJ Tomiak, Chris Detoy,


Amanda Huelse, Sasha Skulinets


Editors: Justin Sirizzotti, Jack Padgham


Strategy: Jack Appleby, Corey Kindberg, Sean Donnelly


Sustainability and Impact Manager: Bayyina Black